Last Friday, the music group Linkin Park presented a Honda Civic Si Coupe that they personally customized and autographed to be displayed at every stop on the upcoming Honda Civic Tour.  After the Civic had been presented, the band asked their fans and spectators to sign a pledge in support of Sustainable Energy For All.  Their goal is to get as many signatures as possible by June 19th, when Music For Relief will deliver the signed pledges to Secretary-General Ban Ki-Moon during the UN Conference on Sustainable Development.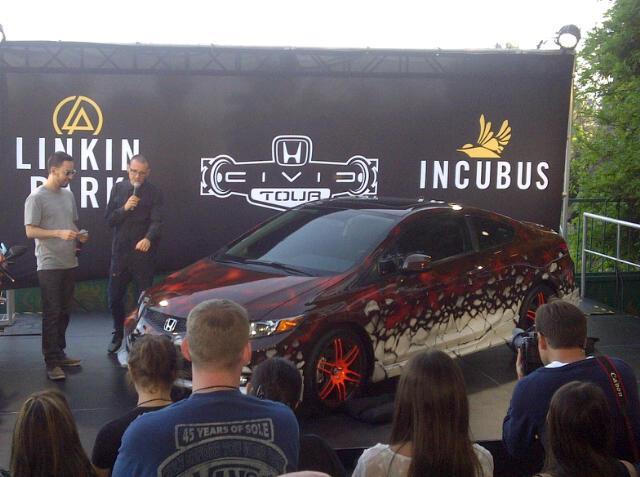 "The 2012 Honda Civic Tour together with Linkin Park and Incubus, will continue the tradition of more environmentally conscious actions to ensure a tour that supports the annual concert series' dedicated environmental action plan. Linkin Park has always worked to make each tour more environmentally friendly than the last," said lead vocalist Mike Shinoda, "which is why we are really pleased to be taking our greening even further with Honda and Incubus this year."
To find out more about how Honda is involved in sustainable energy, or to take a look at any Honda vehicle, contact Klein Honda.