Honda has announced the opening of a new hydrogen fuel station which will be open to the public and will provide drivers with a reliable and quick way to refuel their fuel cell vehicles.  The most remarkable aspect of the new station at Saitama is its use of solar power.
The station is equipped with large solar panels that generate 9 kilowatts of electricity every seven hours when the weather allows. The electricity generated by the solar panels is used to power the fuel cells, allowing them to produce hydrogen gas.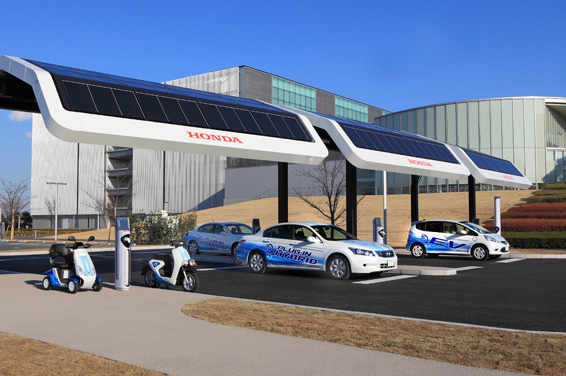 These innovations by Honda have not gone unnoticed.  The Governer of Saitama noted how wonderful this sort of stored power would be during an emergency.  The Honda Clarity's fuel cell can actually be used to provide a household with back-up electricity for up to six days with limited use.
To find out more about the fuel and energy innovations Honda is working on or to take a look at any Honda vehicle, contact Klein Honda.