The Honda Accord Crosstour was so popular and engineers saw such an amount of potential in the car, that Honda made the Crosstour its own nameplate.  Now, not only can we appreciate the showcased utility and versatility of the new Crosstour, but we can do so and appreciate the gas savings as well with a 4 cylinder engine.  Engines with few cylinders, generally take less fuel to power.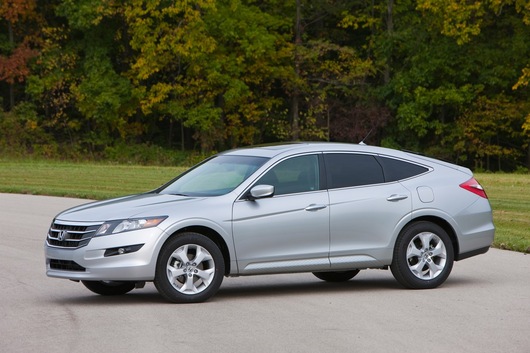 This new engine will be available with your choice of EX and EX-L trims, with a capability of 21 mpg city and an improved 29 mpg highway.  The standard V6 Crosstour maxes out at a combined 21 mpg, which isn't bad considering you can choose an AWD option.  Here again, we see how Honda really can make a versatile vehicle even more so.  New standard features in the 4 cylinder version will include smaller alloy wheels, auto-dimming rear-view mirror, automatic headlights, a backup camera, Bluetooth and USB audio.
To take a look at the 2012 Honda Crosstour, contact Klein Honda.