During the 2012 Beijing Auto Show, Honda debuted two new concepts: the Concept C sedan and Concept S  hatchback. The Concept C was designed specifically for the Chinese market, while the S is set to go on sale worldwide.
The Concept C is a four-door sedan with a bold grille and carved side lines.  Its planned for country's escalating consumer class as a mid-priced model.  Not many specifics were released about the C, but more information should be released soon as the vehicle is slated for release next year.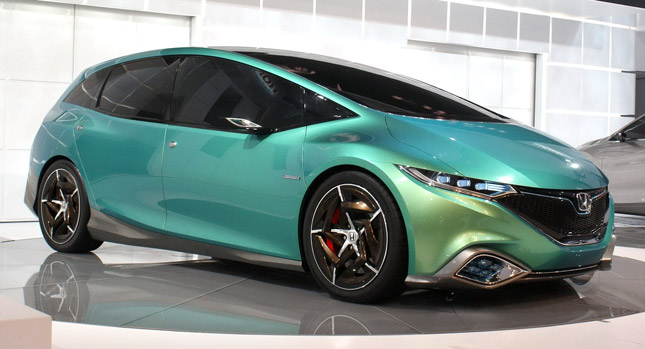 The Concept S is a highly efficient car that may end up battling the Prius V in the United States.  The S is being marketed as a largish and space-efficient hybrid.  It has a unique styling  and a flashy essence.  This concept received plenty of attention during the auto show for it's attention-grabbing shape and color.
To find out more about the future of Honda vehicles, or to take a look at any current Honda vehicle, contact Klein Honda.